TEMECULA
WiNE
TOURS
SAN DiEGO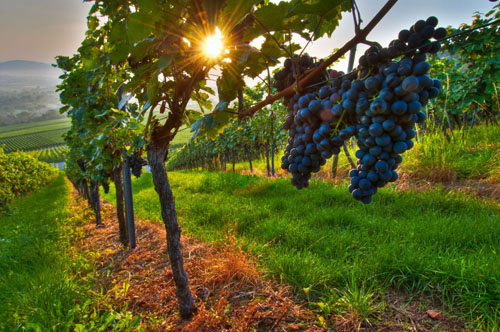 Top Dog Limo Bus Service San Diego Limo Bus Service offers Temecula Wine Tours, provides new model luxury limo bus transportation service to Temecula Valley Wine Country Tours.
Temecula Wine Tours with San Diego Party Bus Top Dog Limo Bus is a great way to enjoy Temecula Wine Country for large groups in our new luxury limo buses in San Diego. Get a group of friends together and spend the day in Temecula Wine Country touring award winning Temecula Wineries in comfort and safety, leave the driving to us!
Nestled between lush rolling hills with a climate of ocean-swept air, Temecula's natural splendor hosts a rich history, beautiful vineyards, resorts and casinos, recreation, and a choice of entertaining activities. Temecula's picturesque wine country features over 15 award-winning wineries where you can spend a relaxing day touring and tasting world-class wines. Wine tours in Temecula Valley are our specialty!
**Five (5) Hour Luxury Limo Bus Wine Tours
Accommodate Two to Twelve to Twenty to Thirty Passengers!
VEHICLE DESCRIPTION
SEATS
UP TO...
SAN DIEGO
WINE TOURS
Sunday - Friday
**5 HOURS
SAN DIEGO
WINE TOURS
Saturday Rate
**5 HOURS
2015 Mercedes Luxury
Mini Limo Bus
2 to 12
Passengers
$469
$480
2015 Luxury
Limo Bus
15 to 20 Passengers
$519
$560
2015 Luxury
Limo Bus
25 to 30 Passengers
$599
$640


We highly recommend that you make reservations in advance
with any wineries you choose to visit.
*Driver Gratuity and Wine Tasting Fees not included in above Temecula Wine Tours rates
**5 Hour service leaving from San Diego to Temecula. (Call for Details)
*** Additional Hours (over 5 hours) are billed at the regular hourly rate
Top Dog Limo Bus in San Diego is a "Partner in Good Standing" with the Temecula Wine Growers Association
and complies with the "Responsible Partner Program", to make your visit to Temecula Wine Country both enjoyable and safe.

Top Dog Limo Bus, Inc.
1103 Emerald Street
San Diego, CA 92109 USA
(858) 581-3644
Thank you for visiting Top Dog Limo Bus in San Diego!
San Diego Limo Bus Home Page
Top Dog Limo Bus in San Diego, California "Not all limo buses are created equal."