San Diego Party Bus !


TOP DOG LiMO BUS

SAN

DiEGO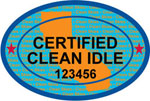 Top Dog Limo Bus
is Going Green!
Introducing the Next Generation
Limo Bus!
Del Mar Race Track
New Fall Season Begins Nov. 7, 2014
THANK YOU SAN DIEGO!
TOP DOG LIMO BUS IS #1 FOR BEST PARTY BUS IN SAN DIEGO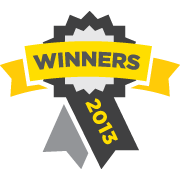 See What Our Customers Are Saying on Yelp!



The Ultimate Krystal Koach
New Model Luxury Party
Buses in San

Diego!

San Diego Limo Bus Service Top Dog Limo Bus is one of San Diego's finest luxury party buses in the limousine bus scene. Built by Krystal Koach, these New Model Luxury Party Buses in San Diego are of the highest quality limo buses available today in San Diego or anywhere in California. Top Dog's Limo Bus in San Diego features full limousine amenities inside. Granite Top Bars, 42" Projection Flat Wide Screen Television, DVD, CD player, plush leather couch seating, unbelievable state of the art 18 Speaker Dynamic Surround Sound System and custom specialty lighting. All the bells and whistles in a luxury limousine style atmosphere contact Top Dog Limo Bus for the best party experiences in Party Buses in San Diego! Our new San Diego Party Buses accommodate up to 20 and 30 passengers!
San Diego Sporting Events, Traffic, Weather, San Diego Entertainment
Top Dog Limo Bus in U.S.News & World Report
Whether you're planning a special night out on the town with 20 - 28 of your closest friends, need to pamper a special client, are looking to tailgate in style while cheering on your favorite team, want to provide limo bus transportation for your wedding guests, or would like to see the sites in America's Finest City, San Diego at "your own pace"...get ready to experience a vehicle so spectacular....whatever the occasion....it's sure to be enhanced!
It is truly awesome.... Nothing comes close.... you have to see this one!

The Best of 10news.com's A-List features more than 3,900 of San Diego's best local businesses. We won First Place in 2010! We were thrilled to be named the #1 Best Party Bus in San Diego.

If you would like to inquire about making a reservation with
Top Dog Limo Bus Service in San Diego for an upcoming event please call us at

(858) 581-3644

Top Dog Limo Bus in San Diego, was founded by Russ Van Huizum. With thirty years of experience and success within the limousine industry you know you're in good hands. Top Dog Limo Bus offers a whole new dimension in LimoBus transportation that's sure to provide Top Quality Limo Bus Limousine Service in San Diego.*

We know San Diego! San Diego City Tours with drivers who share his or her local knowledge while traveling in privacy and comfort, "at your own pace" and accommodating your personal schedule in luxurious comfort and style.
If you need a limousine in San Diego for transportation services,
please visit our friends TopCatLimo.com

Top Dog Limo Bus, Inc.
1103 Emerald Street
San Diego, CA 92109 USA
(858) 581-3644
Thank you for visiting Top Dog Limo Bus in San Diego!
San Diego Limo Bus | Limo Bus Rates | Limo Bus Pictures | Temecula Wine Tours | Contact San Diego Party Bus |
San Diego Party Bus Links
Last Modified: 2014-10-31 01:35:30 PM
Top Dog Limo Bus in San Diego, California "Not all limo buses are created equal."