HOLiDAY LiGHTS TOURS iN SAN DiEGO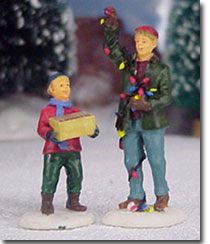 Holiday Lights Tours San Diego Party Bus
Top Dog Limo Bus Party Bus
858-581-3644
Top Dog Limo Bus Service San Diego Limo Bus Service,
provides luxury party bus transportation service for Holiday Lights Tours in San Diego!
It's time to begin planning your annual Holiday Lights Tours!
Our new luxury limo buses accommodate up to 20-30 passengers!
And our new Hummer Limo comfortably seats up to 16.
Holiday Lights Tours in San Diego are offered in the evenings throughout the month of December and include homes that have over 10,000 lights! Pack up the kids, warm up the cider, and enjoy San Diego Holiday Lights Tour and Christmas Lights Tours throughout the city in Top Dog's Luxury 20-30 passenger party buses! Call us for rates and availability. Pajamas optional...

HOLIDAY LIGHTS TOURS ARE ALL THE RAGE!
BOOK YOUR TOUR NOW WITH TOP DOG LIMO BUS
CHRISTMAS LIGHTS MAP

And for those Company Holiday Parties - Top Dog Limo Bus is a great way to party in style and comfort during the Holiday Season. Put on your dancing shoes and hop into our luxury party buses and Hummer limos where there's room to move and bring in the New Year! With our 18 speaker dynamic stereo sound system, fine leather couch seating for twenty to twenty-eight (20-30) and three granite top bars, it's a great way to enjoy your next Company Holiday Party in San Diego!

And don't forget a San Diego New Year's Eve Party Bus with Top Dog Limo Bus; it's a perfect way to gather with friends and party in San Diego! Leave the driving to us for a fun, safe and relaxing Holiday Season!

Call us for rates and availability.

(858) 581- 3644

Happy Holidays from Top Dog Limo Bus in San Diego!
San Diego Limo Bus | Limo Bus Rates | Limo Bus Pictures | Temecula Wine Tours | Contact San Diego Party Bus |
San Diego Party Bus Links
Last Modified: 2014-09-29 03:10:37 PM
Top Dog Limo Bus in San Diego, California "Not all limo buses are created equal."