PARTY BUS iN SAN DiEGO

Make your Party Plans in San Diego with Top Dog Limo Bus
Top Dog Limo Bus Service San Diego Limo Bus Service, provides luxury limo bus transportation for all of your party needs. We've planned parties in San Diego for over 30 years we have a vast amount of resource and information that will make your party planning in San Diego easy, affordable and fun for you and your guests!
Top Dog Limo Bus will make this day or evening spectacular for all your senses. Travel in style and comfort, listen to your favorite CD's or watch your favorite Concert DVD's on our 42" wide screen display with top of the line 18 speaker surround sound while you and your guests enjoy a stunning party atmosphere in luxury limo bus transportation to all your favorite venues. Unparalleled limousine amenities in the finest New luxury limo buses available make these party buses in San Diego the only way to travel in safety and style to all your party events in San Diego, California!
Still the Best Deal in Town!*
One Free Hour
given after minimum hourly purchase
(some restrictions may apply)
We will custom decorate the inside of the Limo Bus,
for any special occasion upon request, absolutely FREE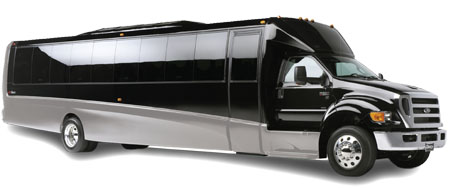 Click on the Party Bus to Look Inside!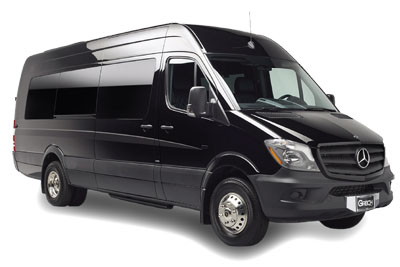 Click on the Mercedes Stand-UP Limo
and Look Inside!
The Ultimate New Model Luxury Party
Buses in San

Diego

San Diego Limo Bus Service Top Dog Limo Bus is one of San Diego's finest luxury party buses in the limousine bus scene. New Model Luxury Party Buses in San Diego are of the highest quality limo buses available today in San Diego or anywhere in California. Top Dog's Limo Bus in San Diego features full limousine amenities inside. Granite Top Bars, 42" Projection Flat Wide Screen Television, DVD, CD player, plush leather couch seating, unbelievable state of the art 18 Speaker Dynamic Surround Sound System and custom specialty lighting. All the bells and whistles in a luxury limousine style atmosphere contact Top Dog Limo Bus for the best party experiences in Party Buses in San Diego! Our new San Diego Party Buses accommodate up to 20 - 31 passengers! And our New Luxury Mercedes Stand-UP Limo accommodates 12.

Thank you for visiting Top Dog Limo Bus in San Diego!
San Diego Limo Bus Home Page
Top Dog Limo Bus in San Diego, California "Not all limo buses are created equal."