HUMMER LIMO SAN DIEGO!
Click on Hummer to view virtual tour

It is truly awesome.... Nothing comes close.... you have to see this one!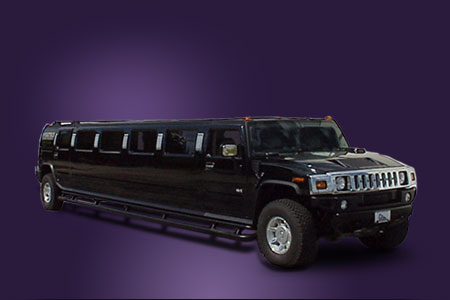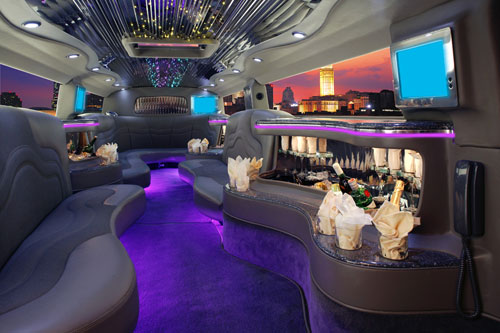 The Ultimate New Hummer Limousine in San
Diego
"Top Dog Hummer Limousine in San Diego Krystal Koach 200" H2 limousine, Krystal Koach's newest addition to the model line-up, offers the maximum seating capacity in a beautifully appointed interior featuring all the latest amenities. This super-stretch Hummer limousine features multiple color LCD TVs, avonite-topped bars with aluminum trim, stainless-steel starlight headliner, luxurious two-tone seating and a hi-end sound system as standard equipment. The design team at Krystal spared no expense to deliver a top-quality Hummer limousine that is both well appointed and superbly engineered. Krystal, once again, delivers a new standard in the San Diego limousine industry."
The hummer is one of those limos in San Diego for when nothing else will do but the exotic Top Dog Hummer Limousine in San Diego. Pull up in the H2 Hummer and you sure are to turn heads and become the center of attention. If you need to attend Prom night, a Bachelor party, Bachelorette party, or simply just having a night out on the town and you need to do it in style then look no further. This exotic San Diego Hummer limo will get you there and back while accentuating your personality as a person who deserves VIP treatment. With a state of the art entertainment system that includes multiple flat panel TV screens and DVD player, you are sure to get the party started long before you reach your destination. Hummer, Hummer, Hummer Limo, Stretch Hummer, San Diego hummer limo, hummer limousine, stretch Top Dog Hummer limo in San Diego... say it no more...simply the best!
San Diego Traffic, Weather, San Diego Entertainment and Events

It is truly awesome.... Nothing comes close.... you have to see this one!

If you would like to inquire about making a reservation with
Top Dog Limo Bus Service in San Diego for an upcoming event please call us at

(858) 581-3644
Thank you for visiting Top Dog Limo Bus in San Diego!
San Diego Limo Bus | Limo Bus Rates | Limo Bus Pictures | Temecula Wine Tours | Contact San Diego Party Bus |
San Diego Party Bus Links
Last Modified: 2013-06-16 10:24:49 AM
Top Dog Limo Bus in San Diego, California
"Not all hummer limo buses are created equal."